How to get Noticed by Headhunters
Being visible to headhunters is a great way of ensuring you don't miss out on the best career opportunities. Here are three top tips on how to ensure you're firmly on their radar.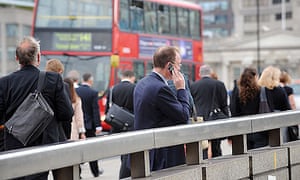 The mechanics of headhunting are more firmly based in the prosaic than the clandestine. More often than not, a successful headhunt project will be founded upon the use of internet search engines, network recommendations and candidate databases.
Because of this, ambitious professionals can take a number of practical steps to ensure that they are firmly on the radar of headhunters and don't miss the best career opportunities as they come on to the market.
Here are three top tips on how to be headhunted:
Companies don't hire headhunters to find them also-rans; they want a shortlist of the very best talent available. Thhe first step to being headhunted is being good at your job; but just as importantly is that you need to be seen to being doing a good job too.
Headhunters will often ask reliable industry sources for recommendations of who's good, who's a rising star and who's being talked about, so hiding your light under a bushel is a no-no.
Build a credible reputation in your sector, find some industry awards you can win and get someone to nominate you. Always ensure you push yourself forward when it comes to profile in the company and industry journals; shy bairns get nowt, as they say in the north.
The old maxim, "it's not what you know but who you know" needs updating. In today's market "it's what you know and who you know", or rather who you tweet, like, poke or follow as social media plays a massive role in how headhunters operate.
Sites such as Linkedin is a boon for our researchers as they can mine the data according to industry, qualifications, seniority, company names etc and create useful lists of potential targets extremely quickly depending upon the client brief. But researchers will also use less formal sites such as Twitter, Facebook, Pinterest and FourSquare to locate candidates with specific skills and knowledge, or discussing certain topics.
It's also important that you combine this online networking with more traditional networking activity such as attending conferences, industry forums and working groups. Headhunters will often buy attendance lists or search meeting minutes to see who has been to specific meetings or events and cross reference this with other data to build target lists.
It's all well and good that you're the best in the business and everyone knows it, but if the headhunter can't get to you then you run the risk of being passed over for a more contactable candidate.
Even when you're not looking for a job, take time out to have a regular coffee or two with the best headhunters in the sector. This helps you place yourself on their radar for future opportunities, find out what's happening in the market (ie specific skills or qualifications seen as must-haves) and swap contact details.
Having an online profile is also a useful way to make yourself contactable. Use the social networks mentioned above and perhaps start a blog to give headhunters a way of seeing who you are, what you do and how they can contact you.
Also, if you have a secretary or PA that screens your calls and emails (what the industry call a gatekeeper), make sure you brief them on the types of approaches you are willing to accept. For example, if the email or call is professional, relevant and specific in what it requires as an action (e.g. email reply or scheduled telephone call) you may want to take note. Also explain the approaches you are not willing to consider, ie rude, aggressive, sly, irrelevant, vague or spammy.
In conclusion, when the headhunters call and the approach feels right, take time out to respond positively and professionally. Note what the headhunter is hoping to discuss and schedule a time to properly assess the opportunity being offered. Sometimes the approach will go no further as one or both parties will conclude this isn't going to be the right fit, but at least a connection has been made and can be of use in the future. Of course, it may well also transpire that the approach is the right one, at the right time and an unlooked for opportunity presents itself and leads to a new chapter in your career.
Contributed by Robert Wright, a recruitment consultant for NRG Executive.
59 total views, 2 today